Christmas is fast approaching, and you don't know what to get your sister and her husband, who already have a smart home security system. How about new smart devices that let them interact differently with their system. Here are three fun and useful intelligent devices that change the way people interact with their home and security technology.
Buy Them a Smart Speaker
A smart speaker such as Google Home, Amazon Echo, and the Apple Homepod is one of the most important pieces to connect all your home automation. They work with voice recognition technology to understand your commands. Ask the speaker what the capital of Rhode Island is, when your favorite movie is playing at the theater, or get the weather forecast for tomorrow.
Even more importantly, you can check the status of your security alarm and other useful things that make life easier. Ask the system to raise the temperature in your home or shut the garage door all while sitting on your sofa. These speakers allow you to control your home in a whole new way.
Give Them a Smart Kitchen
A smart kitchen truly makes kitchen duties convenient and makes it easier to get things done. And there are products for any budget, so these appliances are not just for the rich. Some of them don't need a wireless connection, but there are others you can use with your smart speaker.
You can get connected items such as a wi-fi enabled crockpot, a connected coffee maker, and a voice-controlled dishwasher. Or add an intelligent refrigerator that streams music and video with a touch screen. These are just a few examples of smart devices you can control remotely and vocally. Add shopping lists to your refrigerator with voice commands or customize profiles on your coffee maker and control it through your intelligent speaker.
Digital Devices for TV
Apple TV and the Amazon Fire Stick allow you to download various apps that you can access with a remote. Watch movies on Netflix or a television show on Hulu. Your favorite entertainment is right at your fingertips. But you can also check out what's going on around your house by downloading the app for your smart security system. Then use your remote to navigate to the app on your TV, and you can view up to four video feeds from the security cameras in and outside your home.
Your sister and her husband are sure to love any of these smart home connected devices that you give them for Christmas. Give them a new way to connect their smart appliances together for even more efficiency in their home.
Contact IBS Electronics & Security Today
As time changes, tools such as home automation move quickly from being a convenience to an indispensable tool. If you have any questions about home automation, please give IBS Electronics & Security a call.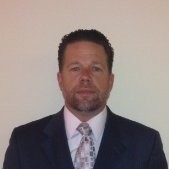 I am a driven individual that has gained tremendous wisdom into the many facets that running a profitable business entails. From many years of managing and motivating employees to self discipline where treating my employers business as my own and challenging the "Status Quo" are indicators of the values that I possess. "Lead By Example" is a term that is thrown around but not necessarily convicted. My goal is to continuously challenge that!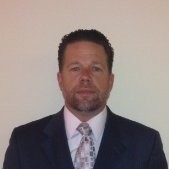 Latest posts by Gordon Oliver (see all)