There is so much your smart home security system can do to make life simpler when you're not at home. But what about when you are home – and you have a virtual assistant like Alexa, Google Home or Amazon Echo? In that case, your system is even more powerful.
What Voice Control Integration Can Do
With the voice control integration we make available, you can use your smart home security system to give voice commands to any of these virtual assistant devices. Here are some examples of this intuitive technology.
Let's say it's time to read the kids their bedtime story and settle in for the night. That's when you say something like this to your virtual assistant: "Okay Google: Arm the security system." Now, there's no reason to reach for your phone to secure the house for the night.
What if you're parking in the garage and your hands are too full to close the garage door? There's no need to drop everything to the ground. Instead, head into the house and say, "Hey Alexa, close the garage." Just like that, it's done. And if you have smart locks on the front door, the same command can be used to lock the front door as well.
Now, let's say you're sick with the flu in the middle of winter. You want to turn up the heat, but you don't want to get out of bed to do it. "Okay Google: Set the temperature to 72 degrees." If your smart home security connected to your virtual assistant, that's all you have to say. 
How to Learn More
There is so much your smart home security system can do when integrated with your virtual assistant device. If you have Alexa, Google Home or Amazon Echo, we can answer your questions about getting it connected to your smart home security. New England homeowners, contact IBS Electronics & Security to learn more. We will be glad to assist you.
About IBS Electronics & Security
IBS Electronics & Security is an experienced, trusted integrator of burglar alarms, fire detection, video surveillance, access control and audio/video communications. We provide custom system solutions that stay within your budget and are backed with proven reliability. Let us put our experience to work for you.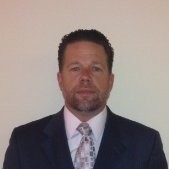 I am a driven individual that has gained tremendous wisdom into the many facets that running a profitable business entails. From many years of managing and motivating employees to self discipline where treating my employers business as my own and challenging the "Status Quo" are indicators of the values that I possess. "Lead By Example" is a term that is thrown around but not necessarily convicted. My goal is to continuously challenge that!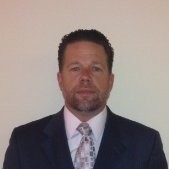 Latest posts by Gordon Oliver (see all)